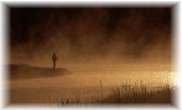 James Bay, Timmins, Cochrane and Moosonee
Kirkland Lake
Ontario Fishing Outfitters & Lodges
---
Air Cochrane CAS Ltd. Remote fly-in fishing & hunting outpost camps out of Cochrane, Ontario. Fish for northern pike, walleye, speckled trout, perch, whitefish and sturgeon. We also offer fly-in moose hunts.
Argyle Lake Lodge Experience our wilderness! Offering a great location for family vacations, Moose, Bear and Grouse hunting, excellent fishing for northern pike, walleye, small mouth bass, and perch. With access to hundreds of miles of ATV trails. We offer fully equipped housekeeping cottages, Boat and motor rentals, Canoe rentals, Gas and Bait. Located near Matachewan.
Kesagami Wilderness Lodge Ontario, Canada fly-in fishing, 4-star wilderness fly-in lodge & 20 fly-in outpost fishing camps, 1000 trophy pike each season, top Canadian walleye fishing resort, Canadian fishing record catch & release pike caught here, Kesagami Lake, top Ontario fishing & hunting outfitter, wilderness protected zone, exclusive access, Ontario fly-in moose hunting, Canada trophy moose hunt.
Red Pine Lodge Located is located on the East Side of beautiful Ivanhoe Lake 11 Km. from Foleyet in the heart of Ontario's finest fishing and hunting districts. Offering both Housekeeping and American Packages let us be your home away from home.
Ontario Hunting Vacations - Ontario Fishing Outfitters - Snowmobiling - EcoTourism
Canoe Trip Outfitters - Fly-In Hunting and Fishing Outposts
---