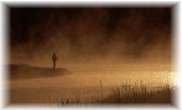 Lake Nipissing / French River, North Bay, Sudbury and Sturgeon Falls
Port Loring & Restoule - Ontario Fishing Outfitters & Lodges
Camp Horizon Picture a quiet lake...sitting with a fishing pole in your hand...the stillness of the forest as you wait with gun or bow...a variety of wildlife...the colorful splendor of the autumn leaves...the crisp fresh air of a winter's day...Camp Horizon has it all! Camp Horizon is located 40 miles northwest of North Bay, on beautiful Lake Muskosung - the only camp operating on the lake. We have been your hosts for the past 18 years.
Camp La Plage - Camp La Plage was established in 1934 and has a long history of providing happy vacations for fishermen, hunters and families. Camp La Plage is located on a sheltered bay on the northwest shore of Lake Nipissing.
Chalkley's Sandy Bay Cottage Resort Fishing with Chalkley's Sandy Bay Cottage Resort on Lake Nipissing is a thrilling and accessible adventure for the whole family! A mere three hours north of GTA, our lake holds a phenomenal population of fish. From walleye and muskie to northern pike, bass to perch, these active waters will hold excitement for even the greenest of anglers.
Chaudiere Lodge Chaudiere Lodge is located on the Upper French River at the mouth of Lake Nipissing and is one of the finest resorts of its kind. With its 5 star rating and world class fishing, we provide an outdoor experience second to none. Our affordability and quality accommodations set us apart. Muskie, northern pike, bass and walleye fishing.
Crane's Lochaven Wilderness Lodge Crane's Lochaven Wilderness lodge is located on a 4 square mile island, Commanda Island on the fabulous French River. Our Full American Plan Package offers you comfort and relaxation while enjoying some of the best Walleye, bass, northern pike and muskie fishing in the area. We are family owned and operated since 1973.
Fish Bay Marina Come experience great fishing, summer or winter, at Fish Bay Marina! More than 40 species inhabit Lake Nipissing for you to try to catch. Come for the day or stay a while, whether it's at our campgrounds or cabins.
Lake Nipissing Ice Fishing Charters Lake Nipissing Ice charters are strategically placed on the South shore, with all the comforts of home available. Ideally located near OFSC trails, as well a store and gas station en-route. You will be chartered out to your hut on a plowed trail taking you, to your choice of a 6 or 4 man bungalow your holes will be ready and waiting for you to drop the lines. Mel McCabe, your host, is ready and willing to give you anything he can to make your stay at Lake Nipissing Ice Charters a memorable one.
Martins Camp - Situated in Ontario's beautiful "Near North" tourist area, Martin's Camp is set on the shores of Restoule Lake, just South of North Bay and Lake Nipissing. Martin's Camp offers a choice of housekeeping cottages as well as campsites. We offer a complete package of great fishing vacations. Comfortable, housekeeping cottages located on the shores of Restoule Lake with a natural sand beach and variety of fish species such as walleye (pickerel); lake trout; bass and muskie. Open year round for summer vacations; spring and fall fishing trips; winter ice fishing and snowmobiling. Specializing in a Fall Black Bear Hunt.
Mattawa Adventure Camp - The waters of Northern Ontario await you at Mattawa Adventure camp. Just a little east of North Bay, walleye, musky, smallmouth bass and more call the area home. Spend your days on the water and evenings in our cozy accommodations — rooms and cottages available for small and large groups.
Memqusit Lodge Located in the West Arm of Lake Nipissing in Northern Ontario, enjoy fishing for bass, northern pike, pickerel (walleye) and muskies. All cottages overlook Lake Nipissing and are private. Guides are available for fishing and duck hunting vacations.
Mountain View Fishing & Hunting Lodge Nepewassi Lake is 16 miles long and well known for its quality & variety of fish. Pickerel (walleye), large & small mouth bass, muskie, tiger muskie, northern pike, perch and burbot. Open year round, we offer housekeeping packages and trailer site rentals.
Okimot Lodge Come to the peaceful shores of Tomiko Lake where Okimot Lodge was established 50 years ago. We are located 40 miles north west of North Bay with good roads all the way. Tomiko is a good sized lake with an average depth of 30 feet and fishing is great for walleye and smallmouth especially in the spring and late fall. Our "hassle free" 14' aluminum boats with up to date Johnson motors will also take you to two adjoining lakes. One is sheltered and provides excellent fishing for largemouth in the weed beds; nearby Smokey Creek offers anglers a chance at speckled trout. Tomiko's north shore is almost completely unoccupied land ensuring minimal boat traffic.
Opimika Wilderness Camp & Cottages is a remote wilderness lodge, open year round. Fish, hunt, ATV & snowmobile at Opimika. We offer fully equipped cottages with kitchen and bathroom, camps and outpost cottage. You will have access to 30 lakes within 10kms of the lodge. Fish for Walleye, Northern Pike, Bass & Trout. Hunt for moose, deer & bear.
Owl's Nest Lodge - We are located on the south shore of of the unspoiled Trout Lake with facilities designed to offer a year-round escape to experience the beauty of Rainbow Country. Trout Lake is sixteen miles long and half a mile wide and is located eighteen kilometers from the village of Alban. The clean pollution-free water is noted for lake trout, pike, muskie and bass. Trailer and camping sites are available by the day or week and are located close to the central washrooms. We offer Fishing, Hunting, ATV & Snowmobiling on Trout Lake in the French River Resort Area.
Panorama Camp Located on the beautiful Northwest Bay of Lake Nipissing, Panorama Camp has 2 and 3 bedroom, fully equipped, HK cottages along with 52 large and shaded camp sites. Lake Nipissing supports a fantastic warm water fishery. Fish for walleye, bass, pike, musky or pan fish. We have a natural sandy beach, boat/motor rental and dockage. Come visit us, you'll be happy you did!
Rockport Camp Resort Looking for a great place to enjoy a beautiful Canadian vacation? Come to Rockport Resort! Located in Northern Ontario our resort has four cottage-style cabins that are all conveniently located right on the waterfront of Lake Nipissing. The cottages also have full kitchens, bedrooms with LCD TVs, showers as well as barbecue patios with picnic tables. There are also picnic areas that are located right next to the beach so that people can enjoy a beautiful view while they eat their meals.
Shuswap Camp
We are a four season vacation destination offering activities for the sportsman, family, vacationer, nature buff and true recreationalist.
L

ocated on the West Bay of Lake Nipissing, fish for such species as walleye (yellow pickerel), blue pickerel, sauger, musky, northern pike, small and largemouth bass, garkike, whitefish, persh and numerous pan fish.
Sunbeam Bungalows Head out across Callander Bay in one of our 16ft Legend boats with 4-stroke motor, (plus swivel seats, colour fish finder and more) to experience the world-class fishing that Lake Nipissing offers. After a long day on the water, retire to one of our clean and comfortable cottages (1, 2 or 3 bedroom). With additional amenities, services and restaurants less than a kilometre away, you'll have a great time with us!
The West Arm Lodge On the banks of WestArm's wooded lake edge are 12 white cottages casting their reflections on a private enclave in a mirror-smooth bay. Go fishing and enjoy the secluded and waters of the Westarm! Explore Mashkinonje Provincial Park on a hike!
Let your children have their own fun in the horse camp. Spoil yourself with the cuisine of our restaurant.
Tornado's Canadian Resorts 4 season resort on Pickerel River, Port Loring. Family vacations housekeeping cottages, motel and lodge, American Plan available, walleye, pike, bass, pan fish. Boat rentals and dockage. Restaurant open daily, licensed lounge, sauna. Fly-in fishing, all-inclusive packages Smoky Lake & Portage Lake, HK outpost Straight Lake. Air Charter, scenic flights..
West Bay Cottages With fully equipped house keeping cottages, we offer the comfort everybody needs for a perfect holiday, safe environment for the children, there's a playground with swings and slides, badminton, horseshoes, paddle boat and canoes are also available. Excellent fishing and hunting; for the winter lovers, the fishing doesn't end, Ice fishing season starts again in January, and we have access to top snowmobile trails right in front to our Resort.
Wolseley Lodge Located on Wolseley Bay of the French River system, famous for walleye, bass, pike and trophy musky. Rustic outdoor setting featuring, American Plan, Housekeeping and Trailer Sites. Enjoy the spectacular view from our licensed dining room. Boat rentals, gas, ice and bait, everything for a great fisherman or family vacation.
---
Ontario Hunting Vacations - Ontario Fishing Outfitters - Snowmobiling - EcoTourism
Canoe Trip Outfitters - Fly-In Hunting and Fishing Outposts - Lake Nipissing - Ontario Perch Fishing
---