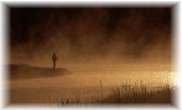 Lake Temagami, Lady Evelyn Lake and Area
Ontario Fishing Outfitters & Lodges

---
Garden Island Lodge Located on a 13 acre island on Lady Evelyn Lake. 9 private lakeview cabins sleeping between 2 and 6 people. Dining room is air conditioned in the main lodge building. Meals served are superb, are prepared on-site are all you can eat. Boats are 16.5 foot Lunds, 25 hp 4 stroke Yamahas, cushioned seats with lumbar support, live well with aerator, nav lights, Eagle fish finders, nets and cradles, unlimited gas and bait. Trophy fishing for walleye, northern pike, and smallmouth bass is amazing.
Northern Adventure Join us for the day or a few and experience pristine northern Ontario nature for yourself. At Northern Adventures, you can fish to your heart's content with over 100 lakes and rivers waiting for you. Walleye, northern pike, trout and more all await.
Marten River Lodge is located in Ontario's picturesque near north, 1/2 an hour north of North Bay and at the southern edge of the Temagami old growth forest. We are the perfect spot for your fishing or hunting expedition and we're great for just plain family fun and relaxation. The kids will have plenty to do on our tennis/sports court and our beach. The optional American Plan will make your vacation complete. You will also enjoy fishing from our 16' bass boats with 25hp. electric start motors. Back Lake fishing with our excellent experienced guides is our specialty.
Lost Lake Wilderness Camp. A Breathtaking wilderness retreat near the villages of Elk Lake and Gowganda, Ontario awaits you for your next holiday. The philosophy at Lost Lake is Simple. Provide clean full facility private cottages in a gorgeous setting. Provide all the opportunity to relax and have a memorable vacation. Of course we'll be there if you need us to provide you with bait for your fishing trip, or to cook your meals if you are on our American Plan package. Maybe just to chat about the area or maybe find where the BIG fish are hiding!
Red Pine Wilderness Lodge Your wilderness fishing adventure begins the moment you arrive. Red Pine Wilderness Lodge, and its 8 guest cottages set amidst towering, fragrant red pine trees on a remote 7 acre island is the ideal place for your special remote fishing trip or wilderness family holiday. We are the Gateway to two huge parks: The Obabika Waterway Park and The Lady Evelyn/Smoothwater Wilderness Park. FISHING, FISHING, DID WE MENTION FISHING? The waters of Lady Evelyn Lake offer the serious angler Northeastern Ontario's finest Walleye (Pickerel), Great Northern Pike, Smallmouth Bass, Whitefish and Perch fishing. Don't forget about the 3 species of Trout that also call this area "home".
Island Lake Camp When you arrive you will find 8 well appointed, pine decorated cottages encircling a quiet bay Island Lake (Thistle Lake), part of the Temagami Waterway System. After you have settled in, let us take you on a tour of beautiful Island Lake. We will point out the best fishing spots and recommend tackle and technique. Secluded sandy beaches, waterfalls and our own hidden bay will beckon you. Back at camp, relax at the water's edge and view the glorious sunsets from your screened-in porch. When the evening turns cold, gather around the woodstove, enjoy a game of cards or open a good book.
Mountain Home Lodge offers easily reached fishing and hunting vacations which can be enjoyed by everyone. Good walleye, northern pike, and smallmouth bass fishing; bear hunting in the spring and fall; exciting moose, ruffed grouse and duck hunting in season. Comfortable, fully furnished, heated cottages; including microwaves and propane barbeques, fully equipped aluminium boast; canoes, a safe and private sandy beach; outdoor games, central lounge with VCR and movies and games for the children and a library. Great home cooked meals served country style in our dining room.
Ellen Island Camp Walleye (Pickerel), Northern Pike & Bass Fishing on Lady Evelyn Lake in Northern Ontario at Ellen Island Camp. Small & personable is what we're all about. With only 5 housekeeping cottages, we have so much to offer everyone. Great fishing right out your front door, watersports for the kid in all of us and fabulous hiking trails! Lace up your boots, grab your camera and discover the history of Ellen Island Camp, Lady Evelyn Lake and the surrounding are
Temagami Riverside Lodge now third generation family owned and operated, boasts 2 separate and unique locations to choose from. Our South Camp, located 1 km off Hwy.64, is nestled on the edge of Red Cedar Lake with easy access to all the area attractions, while our North Camp, located 7 mi. by water is located at the mouth of the Temagami River where it meets Red Cedar Lake and offers a more remote seclusion.
Andorra Lodge Resort A private and peaceful setting located at the shores of Net Lake. Our cottages have features such as satellite TV, BBQ even some come with fireplace, washmachine and dryer. Our boat's have swivel seats and we offer new motors each season. Chose a package that suits you & American plan or housekeeping cottages. Excellent fishing for Lake Trout, Walleye, Smallmouth Bass, Pike and Whitefish. Temagami is also well known for excellent Moose, Bear and Grouse hunting.
Auld Reekie Lodge Whether you pamper yourself with our full meal plan and the ultimate in comfort in one of our 6 luxury suites, or stay in a fully equipped 4 star cottage where you can cook your own meals, at Auld Reekie Lodge we feel we've got everything you're looking for and more. Auld Reekie Lodge, as featured on the Canadian Sportsfishing Show, is a true escape in the beauty of Northern Ontario's wilderness.
Lake Herridge Lodge A mere 54 miles north of North Bay is Lake Herridge Lodge, a fishing and hunting camp set in the scenic tranquility of the Temagami Wilderness Forest. We fish Herridge Lake plus a chain of remote lakes accessible by short portages, the lakes are remote wilderness lakes without road access or cottages on them. We offer American Plan and Housekeeping Packages.
Lake Obabika Lodge - Experience the natural beauty of Northern Ontario at Lake Obabika Lodge. Fly in or drive up and hit the water. Freshwater species like whitefish, smallmouth bass, lake trout and more are all readily available. We can handle up to 30 guests — bring your friends, your family, or host your corporate retreat with us.
---
Ontario Hunting Vacations - Ontario Fishing Outfitters - Snowmobiling - EcoTourism
Canoe Trip Outfitters - Fly-In Hunting and Fishing Outposts - Temagami Cottages
---