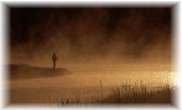 Wawa, Chapleau, Missanabie and Sault Ste Marie
Ontario Fishing Outfitters & Lodges
---
Agnew Lake Lodge Agnew Lake Lodge offers fishing licenses, bait and tackle, along with boat rentals so you can get out on our twenty-two-mile-long lake and catch some of the most exciting fish around. With walleye, perch, smallmouth bass and northern pike, you're bound to find excitement when you stay with us.
Northern Wilderness Cottages Escape from civilization in your own remote cottage on beautiful Dog Lake. Unlike other lodges that pack you and other guests in close proximity, cottages are spread out along Dog Lake's 120 miles of shoreline offering you extreme privacy. Well equipped, all have running water, gas grills and are wired if you choose to bring a small generator. Enjoy great fishing for Walleye, Lake Trout, Perch, Northern Pike, Smallmouth Bass & Whitefish.
Four Seasons Guiding and Cabins Experience the excitement of a wilderness setting with the convenience of a drive-in resort. A pleasant cabin, with a large deck overlooking the lake, provides a relaxing background for a great holiday in Northern Ontario. Northern Ontario is world famous for Walleye fishing. Some of our customers bring their own boats and then are free to fish a different lake every day. Your best bet for a trophy is on Big Pine Lake as it's designated as a catch & release trophy lake.
Shining Tree Tourist Camp is well known as the place to go for a complete variety of fishing and hunting opportunities to suit everyone's tastes. We will treat you as friend from the minute you arrive and do our best to help you get away from the turmoil of everyday life.
Chapleau Lodge Step back in time to a place where the air is crystal clean, wildlife is abundant and the fishing is spectacular. The lodge is located on spring-fed Borden Lake in Northern Ontario, which produces some of the best fishing in Canada for Walleye, Northern Pike, Smallmouth Bass, Whitefish, Lake Trout and Brook Trout. Our accommodations include American Plan and Housekeeping cabins. Our dining room serves delicious cuisine that you won't find at other Northern lodges.
Frontier Lodge - At Frontier Lodge our aim is to help you create a memory that will last a lifetime, whether it be a family vacation, hunting or fishing holiday, sledding, ice fishing or just a couple of days to get away and relax.
Grey Owl Camps Located on the shores of beautiful Biscotasi Lake in Northern Ontario. Our operation is delightfully different. Drive-in, then boat-out, to one of seven , separate outpost cabins, each in its own private location situated miles apart from one another. We have great fishing. Biscotasi Lake is a prime Walleye lake where Northern Pike, Perch and Whitefish also abound.
Green Wilderness Lodge Welcome to beautiful Lake Mattagami. The remote setting is the ideal place for that special fishing or hunting experience, or a relaxing family vacation. Enjoy the breathtaking scenery as you travel 40 miles of open waterways which abound with Northern Pike, Walleye, Whitefish, Perch and Smallmouth Bass.
Camp Missanabie Our boat-in camp is family-owned and operated with quality customer service, a family atmosphere, and warm hospitality that will bring you back year after year. Our camp features rustic log cabins, with full amenities, in a remote wilderness setting. Enjoy satellite TV, a pool table, darts, games, and books. Visit the lodge store for licenses, necessities, and souvenirs. In the dining room, get spoiled with fine home-cooked meals. Simply relax by the fire while sharing your fishing memories (or tall tales). Unpopulated acres of outstanding fishing awaits you. There are abundant fishing opportunities on the clean & clear 13,000+ acre Dog Lake and numerous portage lakes, all featuring rocky shoals, bays, islands, rivers, and inlets. Hot spots are located on our map, and there are plenty of other hot spots for you to discover on your own. Enjoy the fight and bring in your limit of Walleye, Northern Pike, Lake Trout, Small Mouth Bass, Whitefish, and Jumbo Yellow Perch.
Camp Anjigami If you really want adventure, and cherish the wilderness, we have something special for you! Five Outpost Camps - four of which are accessible only by float plane-offering excellent fishing. We encourage responsible conservation of the fishery resources. As a result, you will have an excellent chance of catching your choice of northerns, walleyes, speckled, or lake trout at any of our Outpost Camps and adjoining lakes.
Kanipahow Wilderness Resort - Located in a remote area; 3.5 hours north of the Sault Ste. Marie Michigan border; 9.5 hours north of the Buffalo, New York border. Kanipahow Wilderness Resort is a resort type setting catering to fishing, hunting and outdoor enthusiasts alike. The resort is located right next to the Chapleau Crown Game Preserve (world's largest game preserve). Offering fully equipped modern housekeeping cottages including hydro, washroom facilities, linen, heat & air, along with a fully serviced camp ground for RV's, tents and trailers. All nestled along the shores of the beautiful Chapleau River offering outstanding views of the breathtaking Northern sunsets. The Chapleau River with its 18 miles of boating and its many adjacent lakes produces excellent Walleye, Northern Pike, Jumbo Perch and Brook Trout. Just a short drive away Lake Trout fishing can be enjoyed as well. We also offer fall moose, bear and world class Ruffed Grouse and Sharp Tail bird hunting. Bring your ATV's and explore the many miles of old logging roads as well as discover your own remote lake to fish. For those of you with private aircraft, the Chapleau Airport is just a few miles away (transportation to and from airport can be arranged): for those of you on floats, you can park right at your door step. Remote fly-in and remote drive-in outpost camps are also available for those of you wishing total privacy. All our remote camps offer one cabin per lake. All outpost camps are fully equipped housekeeping cabins. The remote settings allow for an abundance of wildlife viewing that can be appreciated by the experienced sportsperson and the novice alike. Our outpost camps offer Walleye, Northern Pike, Small Mouth Bass, Lake Trout and White fish.
Blue Heron Resort Enjoy this family fishing resort offering Modern Cottages, Camping, and RV sites. Fishing the Spanish River or the North Channel of Lake Huron offers anglers a wide variety of fishing action and beautiful scenery. Fish for Smallmouth Bass, Walleye, Northern Pike, Perch, Crappies, Musky, Sturgeon and Catfish. Fish the North Channel for Lake Trout, Rainbows, and Salmon.
Woods Cabins Fish Oba Lake for Walleye and Northern Pike near Sault St. Marie in Northern Ontario.
Missinaibi Outfitters The Missinaibi River watershed provides World Class Fishing. The species of fish found in our area include: Walleye, Northern Pike, Smallmouth Bass, Brook Trout, Sturgeon, Fallfish, Yellow Perch and Catfish.
Moose Horn Lodge Holiday with us. For those desiring a fishing, hunting, or a quiet, relaxing, and enjoyable vacation different from the ordinary, a visit to Moose Horn Lodge offers unlimited possibilities and pleasures in any season. We will be pleased to help you plan a trip to this Holiday Dreamland and Sportsman's Paradise. Do consider coming north this year.
---
Ontario Hunting Vacations - Ontario Fishing Outfitters - Snowmobiling - EcoTourism
Canoe Trip Outfitters - Fly-In Hunting and Fishing Outposts
Start Planning your Northern Ontario Holiday CLICK HERE!
Wawa Fishing - Chapleau Fishing
---